5 Reasons Why Businesses Do Not Buy Cyber Insurance. . . But They Should!
Updated: Jul 21
In a world that is becoming increasingly digital, businesses across all sectors are being targeted by cyber criminals.
And the risk to businesses from cyber attacks is growing. Ransomware, phishing attempts and other cyber threats are becoming more common, making it more important than ever for business owners to protect themselves with cyber insurance alongside solid Cyber security best practices.
Cert NZ's First Quarter 2022 insights reveal:
a 31% increase in ransomware reports from Q4, 2021

Phishing and credential harvesting the most reported incident category to CERT NZ, making up 59% of reports this quarter.
Despite this, some business are still not choosing to add cyber insurance to their insurance protection. The Insurely team look at some of the reasons why:
Cyber attacks are on the rise. Can you afford to NOT buy cyber insurance?
1. 'It will never happen to me. I haven't been hacked yet'
Reality - While this may be true, it is also a matter of 'if' not when. The frequency of attacks has increased exponentially in the last few years and there are no signs of slowing down. Cyber attacks are also becoming increasingly sophisticated and hard to detect.
The simple fact is that if you own a business, chances are you will be hacked at some point or another. And while that might sound scary, it's actually an opportunity for you to proactively protect yourself against financial loss by focusing on your purchasing cyber insurance
2. 'My company is so small, why would I be a target?'
Reality - Being hacked is a real possibility for any business, no matter the size or type.
In fact, many small businesses are hit with cyber attacks more frequently than their larger counterparts because they often do not have the money or resources to protect themselves.
Sadly, anyone can be attacked online—even if your business does not sell online or have sensitive data on its servers. Any company that has a website or other digital presence could become a target for hackers looking to steal information from its customers or employees.
Even if you think it's unlikely that someone would want personal information from your company, keep in mind that even small businesses often have access to sensitive data such as credit card numbers or personal health records.
Yes, small companies are often a target for cyber criminals.
3. 'My employees are well trained on Cyber Security and would never click on things they shouldn't'
Reality - social engineering and human error are responsible for many cyber attacks and happen every day The most common instances of human error include:
1) An employee accidentally clicking on a phishing email and giving up access to their company's servers.
2) Employees downloading malware onto their computers without realizing it.
Employees are your first line of defence but can also be your weakest link.
4. 'I am not in a technology business, so I do not need cyber insurance'
Reality: Almost every business uses technology in their operations and increasingly so. That means that most businesses should be worried about the security of their data and systems. Even if you don't have a tech-focused business, you still have important information stored in your computers and servers, which means you need to protect it from hackers.
If you use technology to market your business, communicate with clients, or deliver goods and services or communicate with clients, then you are using technology to run your business. You need cyber insurance.
Not a tech business? Cyber criminals are not fussed. All businesses are a target. They look for vulnerabilities in your network.
5. 'Cyber Insurance Is Too Expensive'


Reality- Can your business afford the costs and damage of a major Cyber Attack?
It is true Cyber insurance premiums are rising and can seem like an expensive option for small businesses. However, consider the significant financial implications to your business and brand from a cyber-attack. A cyber policy can help you manage the following:
Ransomware demands are high and can shut down a business overnight

Phishing attempts can cause irreversible damage to your brand.

Liability protection against lawsuits filed by customers who have been affected by data breaches or privacy violations

The significant costs of expertise when an attack happens from lawyers, IT specialists, to PR agencies and forensic teams.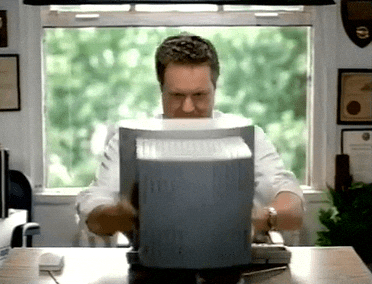 Ok, One More......'I have an IT department they know how to keep my data secure'
Reality - It's true that your IT department is responsible for keeping your data safe, but they're also busy keeping the rest of the business running smoothly and they are not infallible. If they're not trained to handle cyber security threats, or if they don't have the tools and support they need to do a good job, then you're putting your entire business at risk.
And even if you do have a great IT department, you can't expect them to think about every single kind of threat out there—they'll miss something eventually. It's better to be proactive than reactive when it comes to cyber security!
And of course, despite the best efforts of the IT department, employees may accidentally click on a link that could compromise your security.


Takeaway - You have enough on your plate running a business.
If you have ever been a victim of cyber-crime, you will know how distressing it can be. Fortunately, there is a solution that allows you to protect yourself from hackers and keep your company and finances safe.
A cyber-attack can result in a financial loss for the business, cost for breach notification to customers, lost sales as well as damage to their reputation as result of being hacked. Cyber insurance covers these risks and more.
Let our team of experienced brokers at Insurely take care of your cyber insurance needs. We proactively guide our clients throughout the year to put you in the best possible position at claim time. And getting claims paid is what we are all about at Insurely.


Book a no obligation call with us today at a time that suits you or send us a note below: